The Hunt to Find an Accessible Home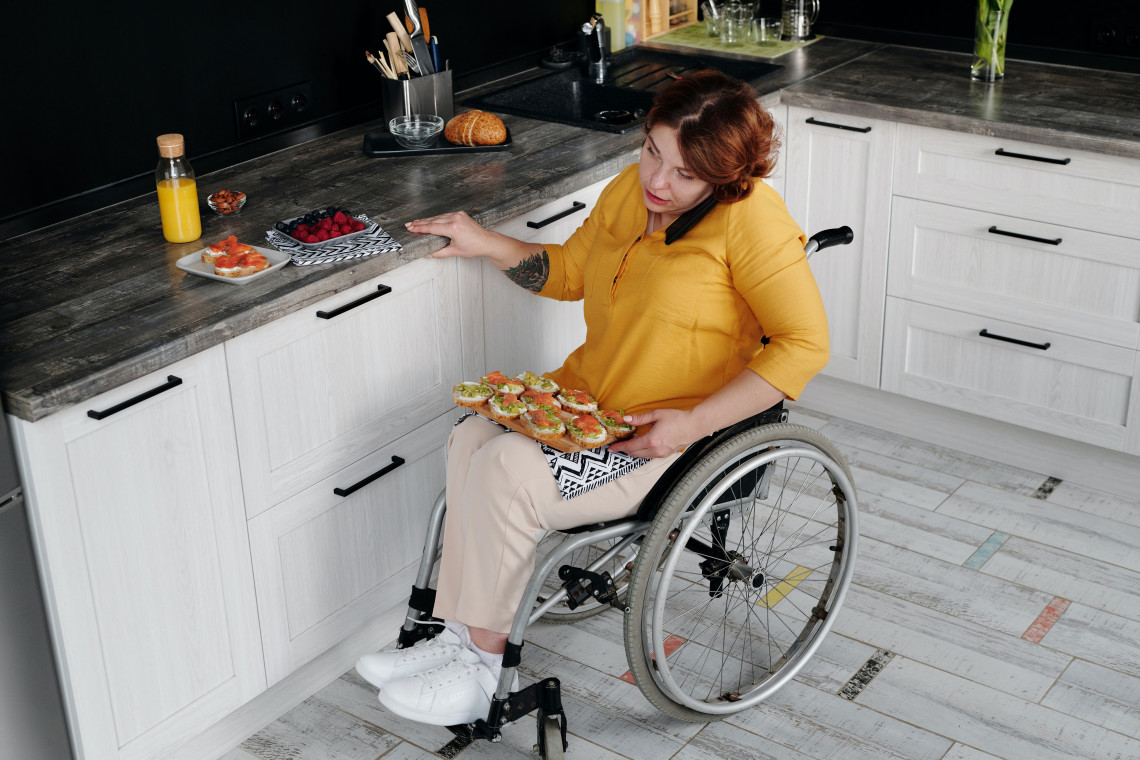 Finding a home that suits a disability isn't an easy feat. Nationwide, housing is in short supply. When you have highly individual home-buying needs, it's even harder to find and buy a home that suits you. A realtor's support is invaluable when searching for an accessible home, but it's equally important that buyers advocate for their needs in a future home.
If you're in the market for an accessible home, Team Pepka is here with some helpful suggestions.


1. Make a List of Wants and Needs
Understanding your needs is the most important step in finding your future home. Make a list of priorities and preferences for a house and have it with you while house-hunting. Having your checklist handy ensures you don't overlook important accessibility items while viewing homes.
Your priorities should include non-negotiable features like a ramped entrance, a master suite on the first floor, and access to public transit. However, depending on your budget, you may need to be flexible about other details like home style or commute time. Your realtor will help you find the best value home that meets your most important needs.
2. Set a Budget
When you know your home buying budget, you can search efficiently and move quickly when you find the right home. Your budget shouldn't be the maximum mortgage you're approved for. Rather, your budget should reflect the amount you're comfortable spending on housing, including non-mortgage home ownership expenses.
3. Get Pre-Approved.
Mortgage pre-approval makes your offers competitive. Buyers with disabilities can use disability income to qualify for a mortgage. Buyers who need mortgage or down payment assistance may qualify for programs designed for disabled homebuyers.
4. Research Homes for Sale
When you're ready to start house-hunting, select keywords from your list of wants and needs to aid in online searches. Remember that you'll only get results when sellers have included those words in their property description, and you're more likely to find descriptive terms like "step-free" or "single story" than "handicap accessible."
5. Protect Your New Home
Once you find your new home, you should look into finding the best home warranty company you can to protect your investment. A good home warranty will save you from large out-of-pocket expenses should you have an AC unit or refrigerator go out on you.
---
How to Remodel a Home for Accessibility
Unfortunately, it's not always possible to find a move-in ready accessible home. In such cases, buyers have two options: remodel their existing home or buy a home to remodel. Take these steps to decide which is best for you.


1. Assess Your Current Home's Remodeling Needs
Not all homes are suitable for remodeling. A home that requires expensive structural changes, like installing a home elevator or moving load-bearing walls, is a poor candidate for accessibility remodeling. However, when remodeling needs are inexpensive, it makes sense to stay put and spare the hassle and expense of moving. Make a list of necessary changes and research prices for each project.
2. Set a Remodeling Budget
Investigate home improvement loans, personal loans, and other financing options to create a remodeling budget. Does your current home's remodeling needs exceed this budget? If so, downsizing to a less expensive home or a home that needs less remodeling is the best choice.
3. Research Homes for Sale
A house's structure is most important when buying a home to remodel. A single-story house with a step-free entrance, open floor plan, wide doorways, and large bedrooms and bathrooms is an ideal template for accessibility remodeling. Identify options and assess remodeling expenses for each home to ensure it falls under your final budget. You can roll remodeling expenses into a FHA 203k mortgage (learn more at The Mortgage Reports) or finance remodeling separately.
4. Plan for Setting Up your Home
Once you have an idea of what kind of space you'll have, it makes it easier to plan what can go where when it's time to move. Ideally, you want to appoint your home for easy maneuvering, so carefully decide where you can put furniture and determine whether you need to get rid of anything that's too large and a potential hazard. If you work from home, consider also how to set up your home office. Keep safety risks in mind here, too, and make sure to have a space that's easy to move around in and void of tripping hazards and any other elements that could cause injury.
Buyers should keep an open mind when searching for an accessible home. Fully accessible, move-in ready homes are rare, and most people with disabilities will need to do a little remodeling after buying a home. However, by understanding your needs, you can find a home that requires the least amount of change to become your ideal accessible home.
Team Pepka is Sarasota & Bradenton's most innovative real estate team.
If you are looking to purchase or sell a home in the area, please contact us today!