Sun-Sational Summer Home Projects
The summer months are the ideal time to take stock of your home and spend some quality time with friends and family. Of course, this also means that now is a great time to begin work on home improvement projects that will bring value to your home. Now that spring cleaning season is coming to an end you're left with a fresh space that you probably have a few ideas about how to spruce up. Creating a home that feels comfortable and welcoming often increases home values; it also provides you with some much-needed time and space to relax and unwind.
Home improvement projects don't have to be expensive or time-consuming to be beneficial. In fact, many of the simplest home improvement projects can also have the most positive impact on your home, whether you want to sell your home or just have a place for summer fun. Here are some of the best home improvement projects for the summer that will have a lasting impact on your home and its value.
Spruce Up Your Kitchen or Bathrooms
The kitchen is often the heart of the home and gets a ton of use over the years, along with the bathrooms. Both of those areas tend to need upkeep and updating every so often, so if you're thinking of completing a few projects around the house this summer, the kitchen and bathrooms may be great places to start.
Simple updates can go a long way here — think new fixtures, cabinet pulls, or refinishing cabinets. If you're in need of a more significant update, you can consider getting new cabinets, tiling the floors in the bathroom, or investing in new, energy-efficient appliances.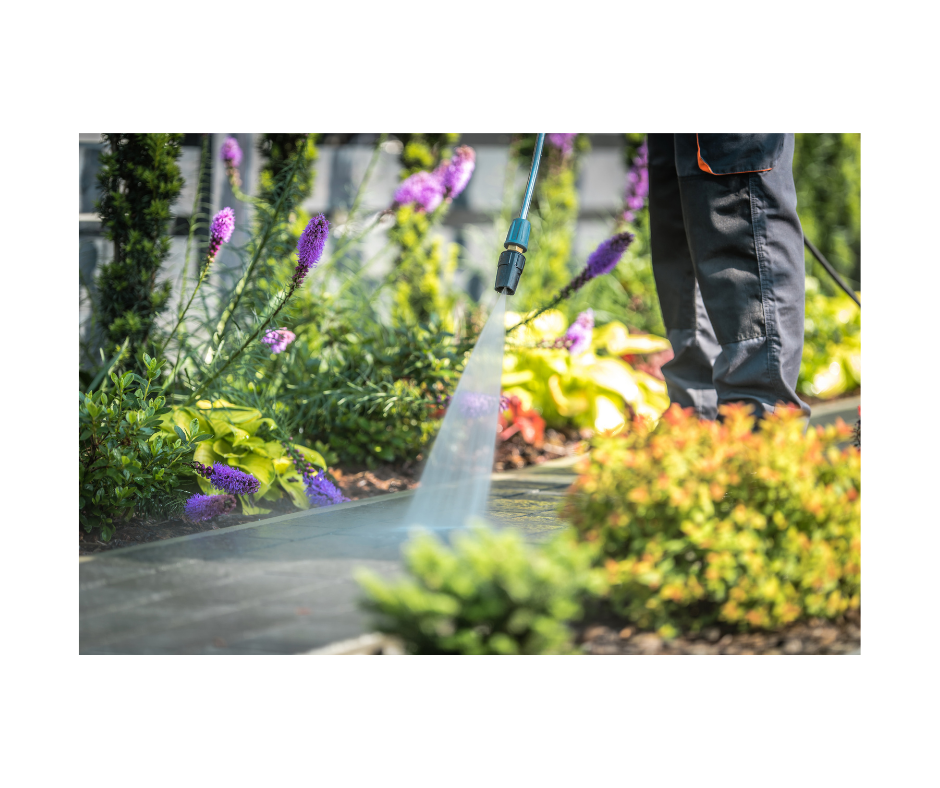 Power Wash Your Home and Walkways
Power washing your home and walkways can be a great way to clean up some of the dust and dirt that accumulates on even the cleanest of homes. While this may not sound particularly valuable on its own, it can be coupled with other summer home improvement projects to make it even more effective. Power washing your home, for example, is often a great first step when working on exterior home maintenance projects, such as repairing your gutters or installing new siding.
Power washing your walkways can also be a great way to prepare them for summer guests. Whether you plan to have large crowds of people over for an outdoor barbecue or just a few close friends, power washing your walkways is a great way to give your walkway a fresh, clean appearance that will feel inviting and comfortable.
Build a Patio Area or Indoor Relaxation Space
A patio area is a beautiful place for relaxing with friends and family. Patio areas can be practical and attractive additions for the summer that can transform your home into a more welcoming environment. In addition, patio areas can also be surprisingly easy and valuable home improvements. Patio areas can be attractive spaces year-round that can increase your home value and add practicality to your home. You can start with a simple concrete slab patio or use bricks as the foundation of your patio.
If you're dodging those hot summer days and sticking to some time indoors, create a place to relax inside. Think of a theater room with comfy chairs or investing in a new couch that's perfect for movie nights. If some of your furniture could use an upgrade, replacing a few pieces could be made more affordable with those summer sales! Finishing an unused space in your home with something like a workout space or cozy reading nook can also help potential buyers visualize how to use the space (and you get to enjoy it too!).
Restain Decks and Outdoor Furniture
Restaining your deck and outdoor furniture, like your patio or backyard furniture, is a great way to add both a protective and decorative layer to these items. Many homeowners choose to restain their outdoor furniture because it is a simple summer home improvement project that can provide many positive benefits to your outdoor furniture. Restaining your outdoor furniture can help protect your furniture from UV rays that are harmful to materials like wood, which means your outdoor furniture will look better for longer.
Give Your Home a Fresh Coat of Paint
Painting your home (interior or exterior) can provide a fresh, new look to your home. If you're painting the outside, it's also a fabulous way to spruce up your home's curb appeal for relatively little money. There are many great reasons to consider home painting this summer, including that it can help your home maintain its value, give it a fresh, clean look, and help begin the staging process. Along with raising the value of your home and allowing you to experiment with a new color scheme.
If you live in a neighborhood with an HOA, ensure that the exterior paint color you choose is approved. If you're painting the interior take a look at recent lists of popular colors, but plan to keep it fairly neutral overall to ensure it appeals to potential buyers.


Use Your Gardening Skills
Gardening is a great summer home improvement project for those who enjoy doing it.
Whether you prefer to grow herbs or flowers or simply keep your lawn over seeded, adding
a home gardening project to your summer home maintenance schedule will help to add
value to your home.
Homeowners who take advantage of their gardening skills can choose from several creative
home gardening projects with far-lasting benefits for your home.
Gardening projects can be a great way to improve your home's curb appeal and
keep it looking beautiful all summer long.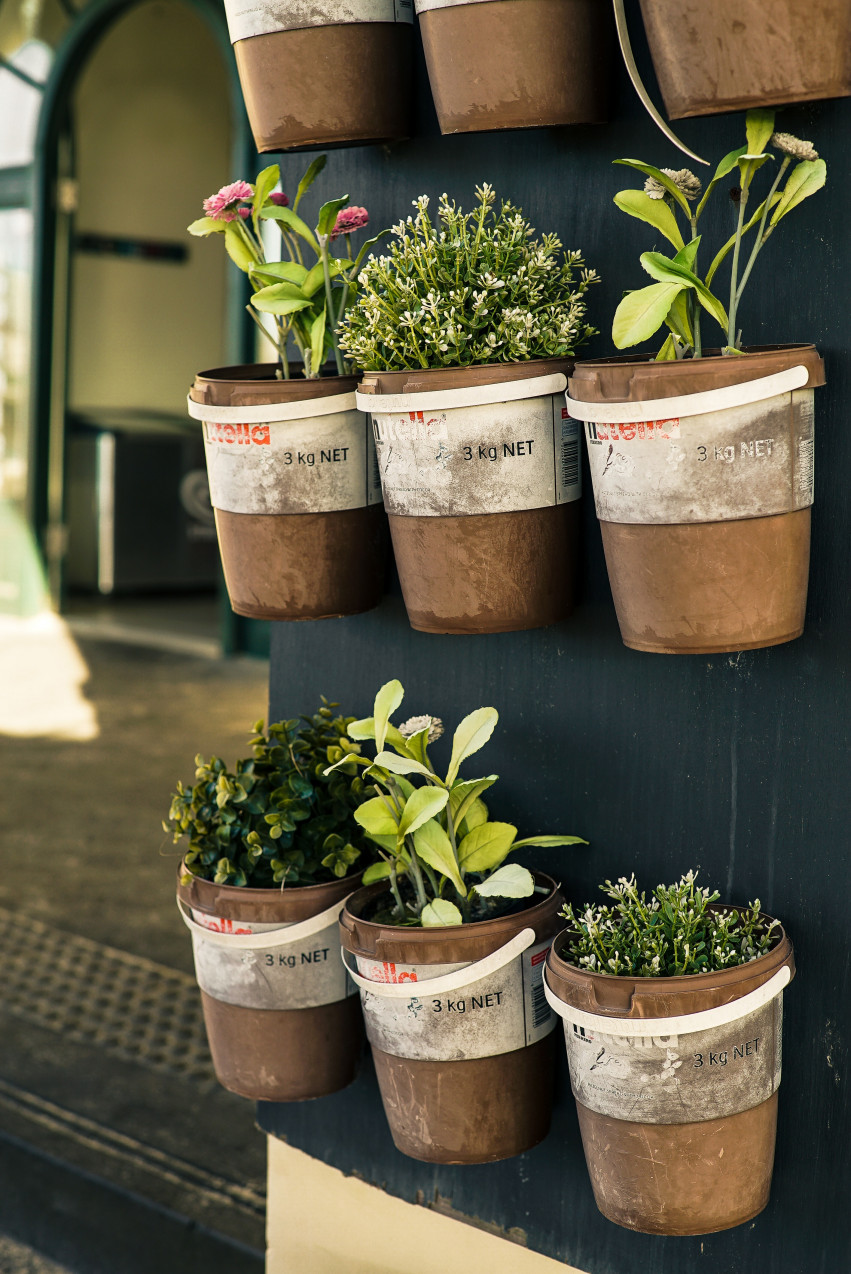 | Client Love |
Team Pepka was very prepared and knowledgeable throughout the entire process!
Team Pepka worked seamlessly to help us find our home in Florida. Starting with Jake who worked tirelessly to show us the homes we were interested in. Then Cathy, Ron, and the entire team helped us close the deal on our retirement home! Team Pepka was very prepared and knowledgeable throughout the entire process!
They are extremely knowledgeable and truly care about their clients.
Another fantastic experience with Team Pepka!! I wouldn't rely on anyone else to guide us through the home selling and buying process. They are extremely knowledgeable and truly care about their clients. Whenever we experienced a bump in the road they tackled the issue head on and solved it quickly with experience and determination. I highly recommend Team Pepka to anyone who is looking for a real estate team that really has their back! Thanks again Pepka's!!! ♥️♥️♥️♥️♥️
He was patient, guided me with a marketing plan, and his family helped me with everything!
I became a widow and knew virtually nothing about how to pick the right real estate agent. I was worried I wouldn't get the right price to sell the house and would be sitting on the property for months.
Ron (aka "Team Pepka") assisted me like I was his favorite relative!
He was patient, guided me with a marketing plan, and his family helped me with everything! This included needed upgrades, design suggestions, staging, comps - not only what was listed but he showed me around to other houses that would be competitors.
Now let me tell you about the "team"! Hannah, Ben, and Kathy were with me every step of the way. Ben coordinated logistics, Hannah with design and suggestions, and Kathy with closing.
I ended up getting 2 offers within 5 days of being listed and they negotiated a final price well above my target.
The inspections went without a hitch as Ron had his team of experts look at every aspect of the home and the bank inspection provide no appreciable surprise.
The closing was painless and Kathy was with me at to insure all was smooth and the amounts were as expected on the estimates.
I would recommend the Pepka Team to anyone and can see why they are the top in their field.