Staying Ahead in a Shifting Market: Key Insights for Home Sellers in 2023
As the real estate market evolves, it's essential to stay informed on the latest trends to make the best decisions when it comes to selling your home. In March of 2023, our local market has seen some significant changes that you should be aware of.
Within the last 6 months the inventory has experienced a considerable increase, with a surge of over 372%. Meanwhile, sales have taken a downturn, with an over 23% decrease. Additionally, the median price of homes has risen by 8.7%. Understanding these shifts in the market is crucial for potential home sellers.
To make an educated decision about listing your property, it's vital to pay attention to key market data, such as the average sales price, the number of homes sold, and average days on the market. By keeping an eye on these metrics, you'll be better equipped to navigate the current real estate landscape and maximize your chances of a successful sale.
As you consider taking the next step in your real estate journey, remember that knowledge is power. By staying up-to-date on market trends and working with a trusted real estate professional, you'll be in a strong position to sell your home successfully.
Don't wait any longer—take advantage of the current market situation and make the most out of your home sale. Reach out to our experienced team today for a personalized consultation, tailored market insights, and expert guidance to help you navigate the ever-changing real estate landscape. Contact us to get started, and let us help you turn your home-selling dreams into reality.
Maximize Your Real Estate Success: Tailored Solutions for Both Buyers and Sellers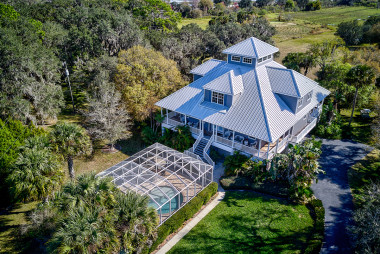 Find Your Dream Home
If you're contemplating a move and are interested in exploring in-depth market trends specific to your neighborhood, don't hesitate to reach out to us for a confidential consultation with one of our seasoned professionals. We're here to provide the expert guidance you need for a successful transition. If you're simply browsing and eager to explore current listings in the area, click the link below to kick off your real estate journey. .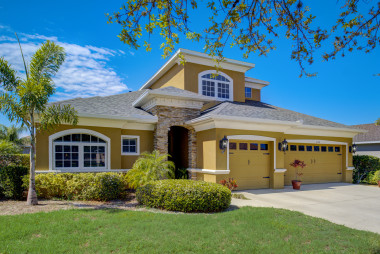 Curious about your home's value?
Discover the true value of your home with our Instant Home Evaluation tool. In just a few clicks, you'll receive an accurate, up-to-date estimate of your property's worth, taking into account recent market changes and comparable sales in your neighborhood. Empower yourself with this essential information, and make informed decisions as you prepare to enter the real estate market.
March Sarasota & Manatee County Market Snapshot
By examining key metrics such as inventory levels, sales trends, median home prices, and average days on the market, a market snapshot offers valuable insights for both buyers and sellers. This data-driven snapshot serves as a reliable guide, helping you make well-informed decisions as you navigate the ever-changing real estate landscape in Sarasota and Manatee Counties.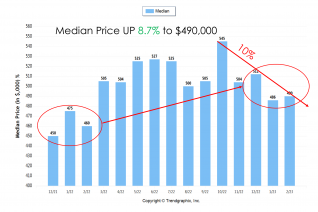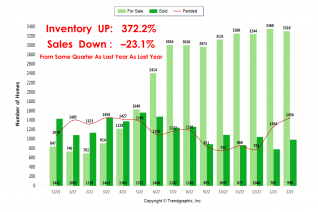 Inventory Threshold Over Last Year
Up 372%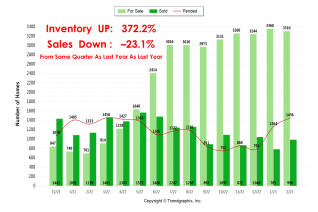 Sales Over Last Year
Down 23%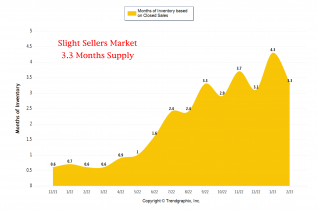 Current Supply of Homes For Sale
3.3 Months of Inventory